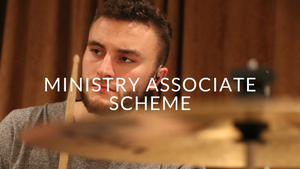 Emu Music Ministry Associate Scheme
---
Are you keen to use and develop your creative gifts in gospel ministry? We are looking for ministry associates in music ministry and/or media & communications for 2023 based in Sydney. The music ministry associate scheme is about exploring your skills and interests in the leading of church music; in the writing of songs; and the training of others in Biblical music ministry. The media associate scheme is about communicating our ministry and resourcing churches using visual, video and social media tools.

The scheme normally lasts for 1 to 2 years and includes 3 key elements:
1. TRAINING
Our ministry associates participate in a local or online ministry training course,* plus on-the-job observation and training. We spend the first few months looking specifically at the Biblical basis for music ministry.
2. GROWING
We aim to help associates develop their particular gifts in music ministry, whether that be songwriting, song leading, teaching the bible or music production. We equally want you to grow in spiritual and personal maturity, developing the ability to reflect critically on these areas.
3. EQUIPPING
A key part of being an Emu associate involves learning to train others, as we lead workshops with churches and at music ministry training events. Associates are also involved with the day-to-day tasks of keeping our ministry going!
HOW MUCH DOES IT COST?
We ask associates to raise half of their living and training costs.
WHEN DO I START?
The Ministry Associate Scheme begins in February (Sydney).
To find out more or to express interest, please get in touch here.
* For Sydney based associates - Moore College Advanced Diploma of Bible, Ministry & Mission (Music); other locations include various in-person options OR Moore Online Diploma of Biblical Theology
---